Aliyah Loney-Atienza
Social Media Specialist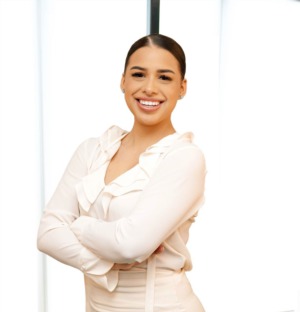 Aliyah is a self motivated, organized professional who is absolutely a people person! Her kind demeanour and outgoing personality have made her an exceptional communicator, and an even stronger leader. She loves to spend time with other people on how she can help their business excel, and is able to simplify things to an actionable level. 

With a background in banking and financial planning, Aliyah pays close attention to detail and is great at listening to others people's needs. She can take any issue and create an effective and practical solution. She is always looking for ways to improve and grow as a professional. Tracking performance and ensuring her clients have a legendary experience are just a couple of qualities that define her work ethic.

Outside of work, Aliyah likes to keep herself busy! She enjoys creating business logos for small business owners and does basketball photography. She also loves to stay active by going to the gym or by cleaning around the house. A true socialite, she loves spending time with her friends and going out for food.