Connor Graham
Senior Partner & REALTOR®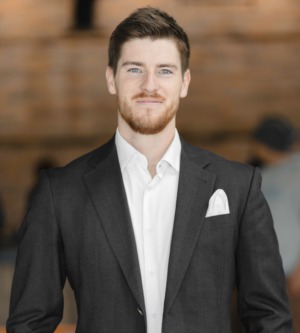 Connor is one of the best people you could ever meet. Honest, Earnest, Straightforward and Loyal. His family, his work family, his friends, and his clients ALL love him, and we haven't met anyone who has anything but great things to say about him.
Connor grew up in Waterloo region, where he was exposed to real estate resale, development, and property management through an internship with a development firm. He went on to graduate from Humber College's Advertising and Marketing program and was awarded Canadian Student Marketer of the Year by the Canadian Marketing Association of Canada. 
As an awarded Digital Marketer, he understands what it takes to sell in our current landscape. His financial experience gives him the foundation required to assist his clients with the monetary aspects of their home purchase, sale, or investment, while his consulting experience helps to understand the problems facing clients and allows him to make the experience fun rather than stressful.
In his free time, Connor enjoys playing the guitar and going on camping trips with his wife to enjoy nature's beauty.