Garrett Duval
Partner & REALTOR®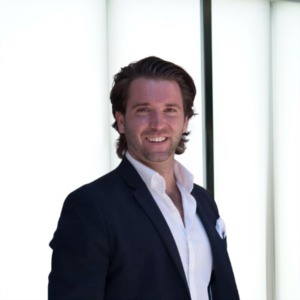 Longtime Guelph resident, Garrett Duval serves clients throughout the greater Kitchener-Waterloo region as well as Guelph and Oakville beyond. 
With a background in financial planning, Garrett is a highly knowledgeable, reliable resource for clients with a broad range of real estate goals—from first-time buyers to seasoned investors.
Garrett's attraction to the business later translated to jobs in construction, sales,and finance.
A natural relationship-builder and active community member, Garrett's array of professional connections and involvement in different local boards provide him—and by association, his clients—unique insight into new developments and real estate opportunities.
An avid fitness enthusiast, Garrett can often be found working out, going for long runs around Kitchener, hiking, playing hockey and soccer. He also enjoys spending time with family and his cat, named Leo. Garrett also sits on the Guelph Sports Hall of Fame Board of Directors, the Community Connectors Committee as part of the Children's Foundation of Guelph Wellington and is a board member of the Economic Development Committee of Guelph. A devoted advocate for mental health, Garrett is also in the process of starting his own foundation to support local youths.