Megha Saini
Partner & REALTOR®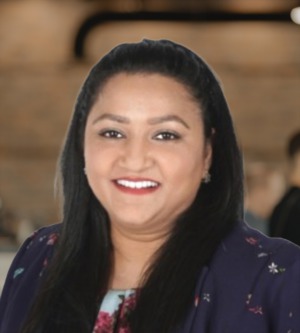 Megha is a dynamic realtor with over 17 years of experience in building strong lifelong relationships with clients. Her expertise in mortgages and other financial products has further enhanced her understanding of the real estate market. Megha brings a unique skill set to the table that allows her to make a real difference in the lives of her clients. Her positive mindset combined with strong negotiation skills, attention to detail and the ability to think analytically ensure that her clients get the best possible outcomes. 
Megha's journey in real estate isn't only about numbers and transactions. She takes the time to understand her client's unique needs and preferences, helping them make informed decisions. She started by helping those in shelters find homes, and that experience cemented her desire to make a difference. Megha continues to give back to the community as a volunteer at her local Gurudwara. 
With a BCom degree, post-graduate degrees in HR management and financial planning, and years of experience in real estate, Megha is well-equipped to help clients at any stage of their real estate journey. Whether you're a first-time homebuyer or a seasoned investor, Megha's knowledge, reliability, and passion make her the realtor for all your real estate needs.