Sherif Gad
Partner & REALTOR®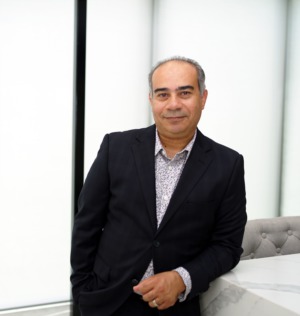 Sherif possesses a wealth of sales and negotiation experience, and loves to use his arsenal of tactics to provide his clients with excellent results, whether they are buying or selling properties.

An extensive background of over 10 years in the financial and insurance industries have translated well into his Real Estate skillset, and he's been on an upward trajectory ever since. He is a sensational listener, advocate, and mediator, who will consistently promote your best interests.

He is accessible, values open communication, and wants your experience to be as stress-free as possible. He possesses a wealth of information and market knowledge, and is well-equipped to ensure you buy for the fairest market value, and net the highest amount possible on the sale of your home, in the least amount of time.

Everything he accomplishes in life can be traced back to his desire to be a great role model and father to his three children, and a strong partner for his wife. He works hard to treat everyone around him with kindness and integrity, and is a one-of-a-kind friend. His clients always appreciate his enthusiasm for life, and his business relationships usually transition into lifelong friendships.