Zahra Khosa
Partner & REALTOR®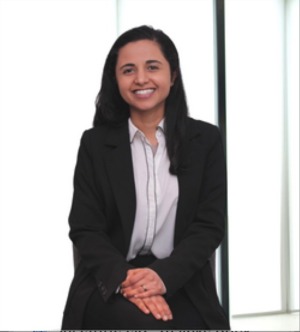 Zahra is a keen worker and avid learner, using her multidisciplinary engineering background to solve today's real estate issues and develop solutions for her clients. She is passionate about working with people and thinking critically about how to help them achieve their goals. 

Within and outside the world of real estate, she regularly provides mentoring and coaching on careers, lifestyle, mindset. In her spare time, she enjoys reading, spending time at the cottage, being in nature and most importantly being with family & friends. 
Further, Zahra has earned her CLHMS™ designation, and GUILD™ recognition. 
A Certified Luxury Home Marketing SpecialistTM designated Member:
• Has fulfilled the educational requirements by completing The Institute's training
• Has submitted their CLHMSTM Application and met the application sales performacnce requirements
• Has an active membership account with The Institute
A GUILDTM recognized Member:
• Has fulfilled the educational requirements by completing The Institute's training
• Has preivously been awarded the CLHMSTM designation
• Has submitted their GUILDTM Application and met the application sales performacnce requirements
• Has an active membership account with The Institute