Hari Shukla
Partner & REALTOR®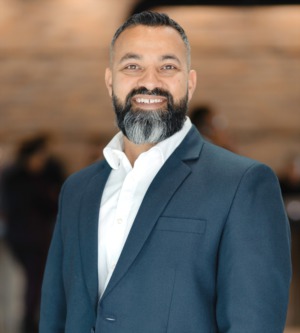 Hari brings a fresh perspective to the real estate market with 16 years of experience in the IT industry. As a seasoned professional in quality assurance, Hari's director and department head roles for start-up and scale-up companies directly translate to his success as a realtor.
As a homeowner, Hari has firsthand knowledge of the real estate market's fluctuations, fueling his aspiration to contribute to the industry. Hari's strong belief in real estate's value, combined with meticulous attention to detail, problem-solving skills, and effective client and vendor management abilities, make him a valuable asset to our team. His background in working with diverse global clients has honed exceptional communication skills and cultural sensitivity, enabling him to deliver quality results under pressure.
Hari's dedication to excellence and commitment to providing exceptional service to clients set him apart. Outside of his professional pursuits, Hari cherishes time with family and maintains an active lifestyle. His passion for fitness,love for movies, and enthusiasm for travel contribute to his well-rounded approach to life. Hari is driven by a genuine care for his loved ones and extends the same level of dedication and passion to his clients' real estate needs.
With Hari, you can trust in his passion and commitment to providing the best experience for his loved ones and clients alike.