Miranda Drexler
Chief Operating Officer & REALTOR®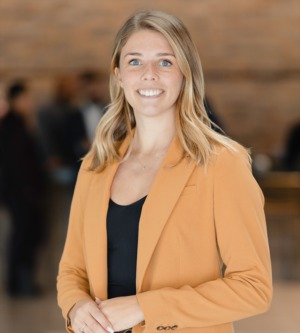 Miranda Drexler, Partner & REALTOR®
Miranda Drexler, Partner, COO / Integrator
Miranda is a powerhouse that  you want on your team and as your realtor. She has a focus, determination and drive like no other when it comes to Real Estate and the other interests in her life, which include health and fitness, extreme sports and reading to name a few.
Born and raised in the Fergus / Guelph area, Miranda has six siblings. Being one of 7 children, has given her the will and drive to be a true leader in her family, community and in the Real Estate Industry. In fact, at the tender age of 23 years old, Miranda instinctively applied her knowledge of Real Estate to become a proud home owner and investor in the Guelph area. She continues to be a community advocate for this community that is very close to her heart.
Miranda is a lifelong learner with a background in International Business Management with a specialization in Supply chain and Operations Management. With vast experience and achievements in her field at United Way Guelph Wellington Dufferin, Miranda was part of the GenNext committee which she chaired for 2 years. Her fast track to this level has seen her hone her skills and progress through various prestigious and important roles such as Client Discovery and Experience Expert (ISA), to then becoming a Realtor with a 10 million dollars in sales volume in her first year. She is a savvy Social Media/Digital Marketer and applies her skills to build sophisticated and effective systems and processes for the team. Her leadership potential was quickly recognized and she was asked to join the Leadership team. She is a highly skilled Sales Performance Trainer whose enthusiasm for the field is evident. Her eagerness to help her peers and share her knowledge has led her to become a New Agent Mentor which has culminated to this latest step as COO & Integrator at Affinity Real Estate.
Miranda's why is what lights a fire under her everyday. She strives to consistently level up her learning and that of those around her. She very effectively demonstrates what is possible by leading the way and getting it done and with this, hopes to create a legacy for future generations to come.
Miranda is eternally grateful to this team and to  the commitment to empowering each other to raise their standards. What a bright future awaits.
Active Under Contract 1 Carere Crescent
Guelph, ON N1E 0E4